Hello Friends!  Welcome back to the Freedom Formula for Physician's Podcast, the podcast dedicated to helping you slash your debt, slash your taxes, and live a liberated lifestyle. We also have the mission of trying to create a hundred new physician multi-millionaires.  Let's get right into it, shall we? 
In this podcast you will:
Determine if "Multiple Streams of Income" aligns with Dave's views on income and side hustles.
Learn what side hustles Dave would add to his portfolio after reading this book.
Acquire 10 different income streams you can try.
Uncover the income stream that Dave does not agree with and find out why (HINT: You may be very surprised).
Receive insight on OPT – paying other people taxes, and how it could make you a lot of money.
Resources mentioned in this podcast:
Multiple Streams of Income Book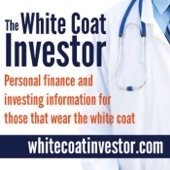 The Revolution of the White Coat Investor Podcast
Damion Lupo podcast – Get Dirty
Real Estate Educator – Larry Harbolt Website
Larry Harbolt Podcast – The Real Deal
Mark Podolsky Podcast – How to be a Land Geek